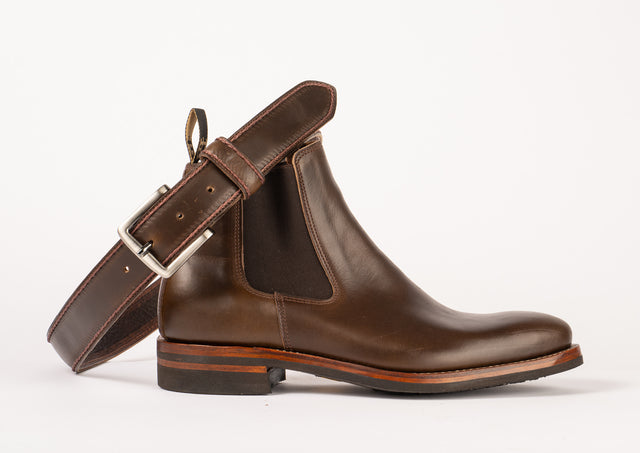 Get Matching Chain Stitch Belt For A Custom Shoe or Boot - made in Vancouver, BC Canada.
Shipping & Returns
Belts can be returned for store credit within 30 days of receipt provided the item is returned in the original condition it was purchased.  We may not accept returns on items that are damaged, scratched or obviously worn.
Please Contact Us for a Return Shipping Label. Your refund will be processed less the cost of the return shipping.
FAQs
Where Are Your Belts Made?
All belts are handmade in Vancouver, BC, Canada.
What Leathers Do You Use?
Unless otherwise specified, we use full grain leather from USA.
What is Your Repair/Warranty Policy?
We will fix any defect in material or due to a craftsmanship flaw. Please see our Lifetime Guarantee for details.
What Is Your Return Policy?
Belts can be returned for store credit or an exchange within 30 days of receipt for a full refund. Please see our Return Policy for details.