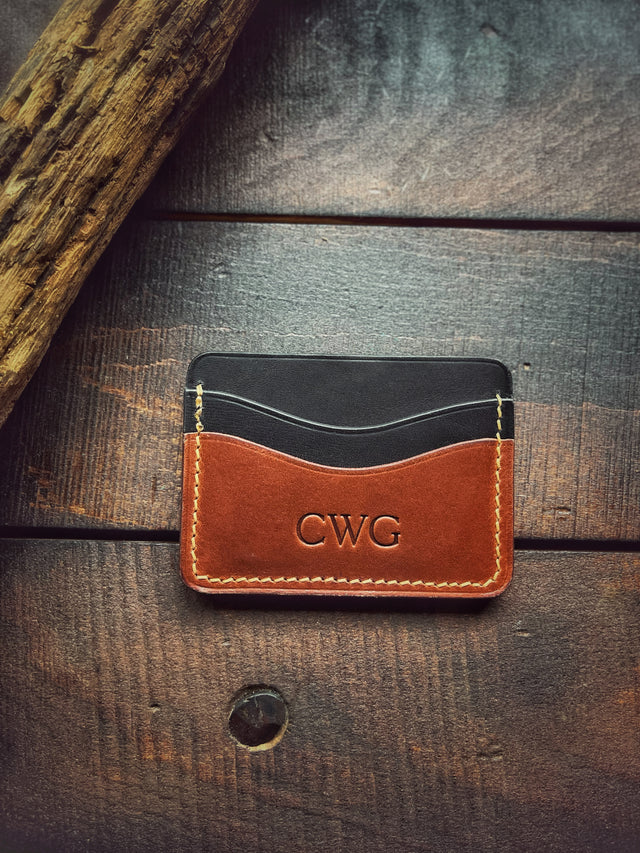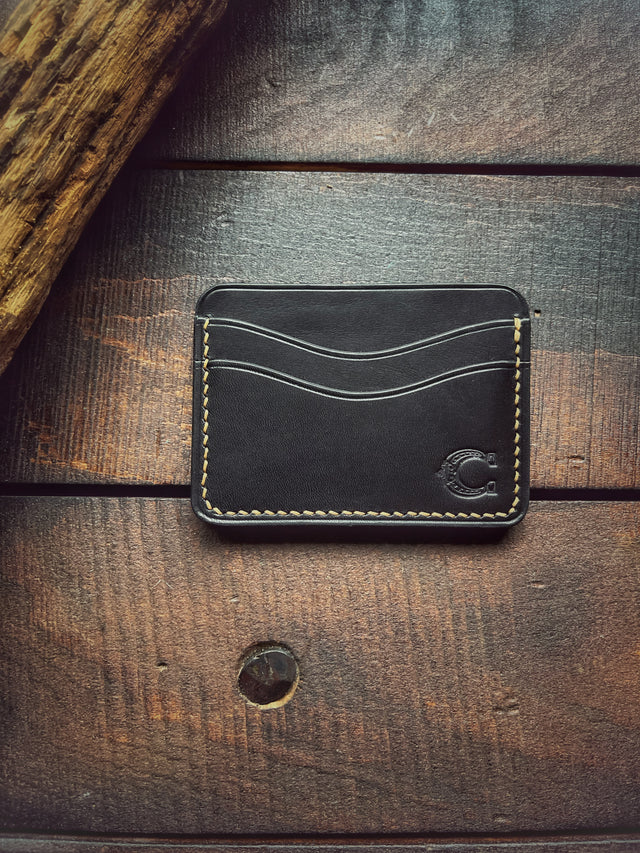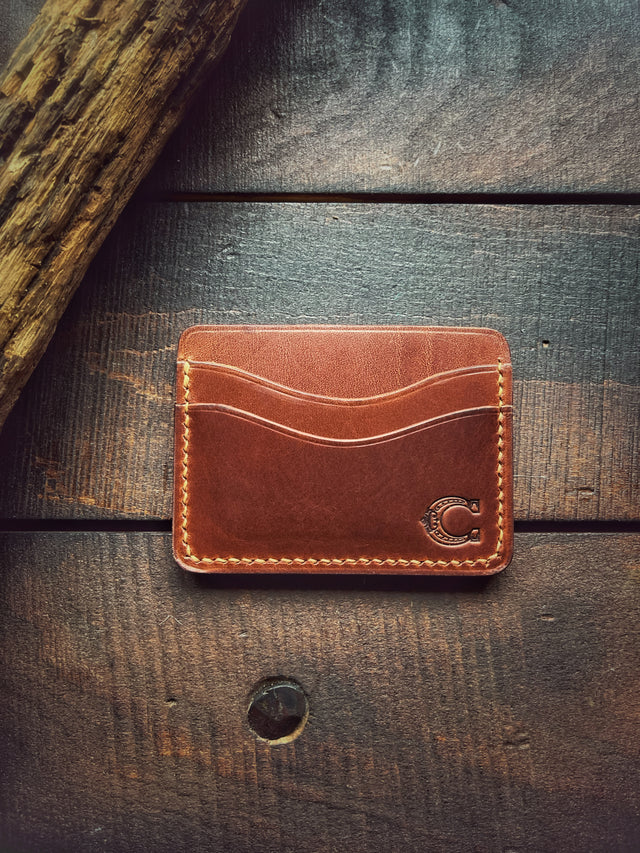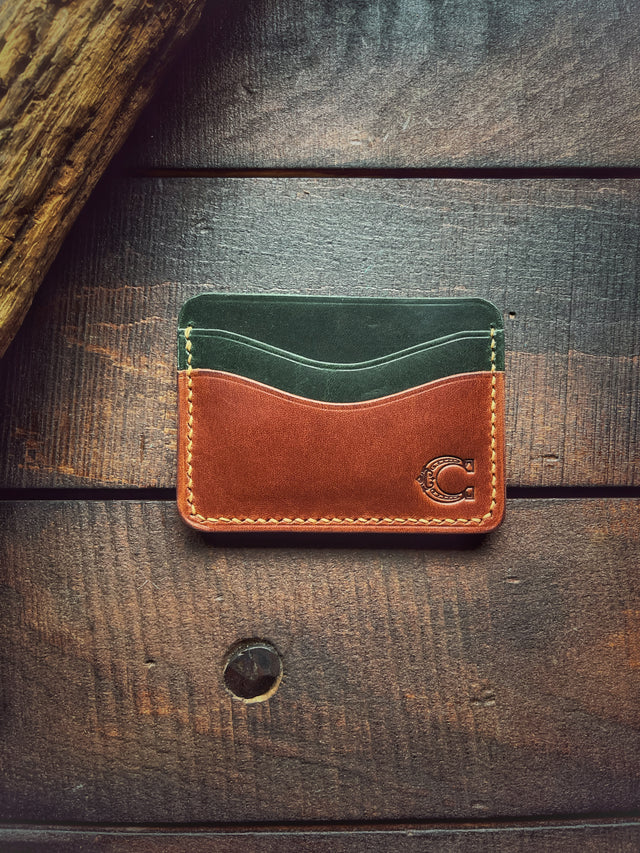 by CWG
5 Pocket Leather Card Holder
Made with a minimalist in mind, this card holder has 4 outer pockets that allow you quick access to your cards with a secret slot for paper bills.  With daily use, the pockets will stretch to store more than 1 card per pocket and can accommodate all the essentials you'll need.
A characteristic of premium full-grain leather is each hide has its individual uniqueness.  Like a fingerprint, no two hides are identical which means each wallet created is truly one-of-a-kind.  The leather will darken naturally as it develops a beautiful coveted natural patina that only occurs with usage and time.
All wallets and card holders are made and handstitched in Vancouver, BC with a lifetime guarantee.